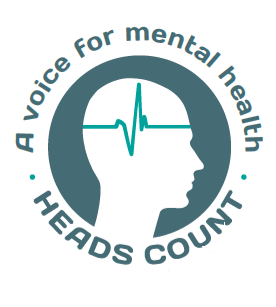 We are keen to hear your thoughts & experiences during these challenging times - how are people in Plymouth feeling, coping & managing?
Your input will contribute to Heads Count's ongoing work in the city. Alongside our partners in the VCSE sector, statutory providers & commissioners we aim to help shape & improve mental health services across Plymouth.
Click the image to the right to "Have Your Say"
Heads Count is a user led network for people who access mental health services, carers and everyone with experience of or affected by mental health matters in and around the city of Plymouth.
We gather individuals' views, ideas and experiences and help represent these views to service commissioners and providers, to improve mental health services for the future.
Heads Count is a User, Carer & Supporter led service.
Get in touch with us:
t. 01752 563492

We aim to achieve the following & more:
Reduce negative attitudes and raise awareness about the importance of mental health and wellness.
Strive to improve community mental health support and services through active engagement & involvement.
To make mental health and wellness an inspiring & positive goal for individuals and communities.
Become a fully inclusive and diverse service.
Heads Count is service user led and will:
Support local people to get involved and be heard
Talk to members about what has changed as a result of their involvement
Offer support & training for people who are involved
Listen
Involvement For Carers & People Who Access Services:
✲ Offers a voice
✲ To feel valued and respected
✲ Enhances understanding of services and how they work
✲ Improves skills and abilities
✲ Builds confidence
✲ Inclusion, developing life skills and enhancing self-esteem
✲ Is a way of bringing people together to achieve mutually desirable outcomes.
Heads Count Involvement – People With Lived Experience :
✲ Helps to improve the quality of service provision
✲ Adds value to service planning, development and delivery
✲ Breaks down organisational hierarchy
✲ Improves communication and understanding between staff/volunteers and service users
✲ Helps staff/volunteers develop their skills
✲ Creates a sense of service ownership, by ensuring that services reflect the needs and wishes of those who use them
✲ Enables our organisation to draw upon and make effective use of people's skills and capabilities
What do our volunteers have to say?
"I find volunteering both rewarding as well as a mental wellbeing tool. You get to meet people, have new experiences, opportunities for training and become part of a team."
"Transferring learnt skills and knowledge within the community, not only by raising awareness about Heads Count, but also highlighting their profile and cause."
"Volunteering has helped to build my confidence, especially within a workplace setting. It has improved my social contact, ability to interact with stakeholders within the mental health & social care sphere and ability to articulate my points without fear."
"I volunteer to give something back to the NHS to repay the superb treatment and care that my daughter receives from the MH Services. (It also keeps my brain active – it's always interesting!)."
"I feel I am making a worthwhile contribution to both mental health welfare and my local community."
"Volunteering  with Heads Count has increased my knowledge and widened my interactions with others. It is enjoyable and worthwhile and has helped to improve my feelings of self worth."
"The benefits for me as a volunteer is the connection to others and the wider community, feeling valued and my input being appreciated."
"Volunteering for Heads Count has given me a purpose and given me back my identity.  Through engaging with others I have met some amazing people and organisations."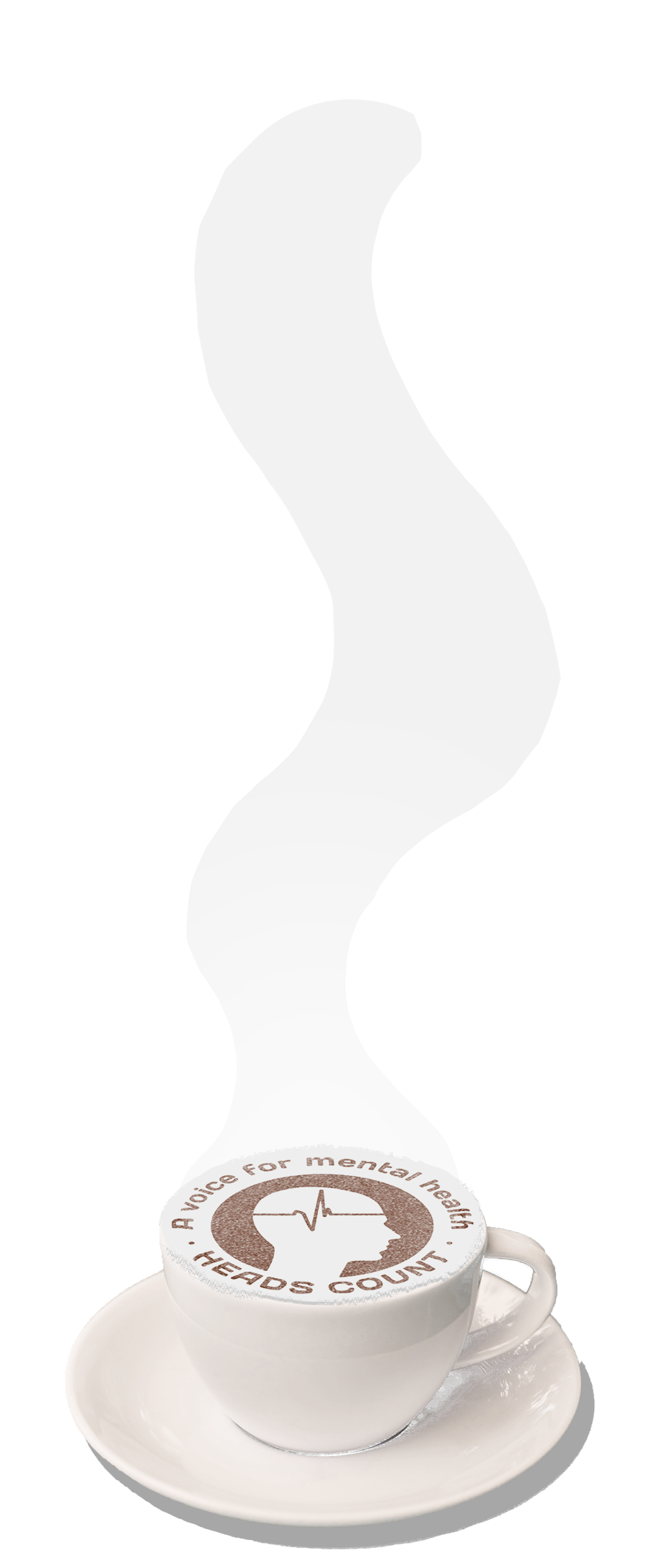 Building & maintaining relationships with voluntary, third sector & stautory agencies in the city:
Give and receive feedback from peers or other teams

Share credit for good ideas with others

Acknowledge others skills, experience, creativity, and contributions

Listen and acknowledge the feelings, opinions, and ideas of others

Expand on the ideas of a peer or team member

State personal opinions and areas of disagreement tactfully

Listen patiently to others in conflict situations

Define problems in a non-threatening manner

Support group decisions even if not in total agreement.
Are you involved in a project to promote better Mental Health in the city? Have an idea for one? Want to get involved?
We can support local people to get involved and be heard!!
Have your say about the current COVID challenges to mental wellbeing in Plymouth by clicking the feedback button below: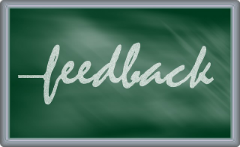 Collaboration and Partnerships #allinthistogether
Our network gives people with lived experience of mental health distress, carers & those accessing services a platform to have their say in shaping & improving services for the future.
If you would like to be involved in our co-production initiatives please email us: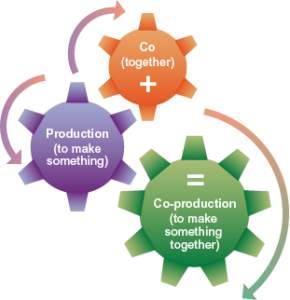 Engagement Feedback
"Heads Count have been providing a fortnightly 'drop in' service for our tenants, a supported housing service for homeless adults with a variety of support needs including mental health, alcohol and substance misuse.
The drop in provides an informal environment and platform where tenants are able to talk about their experiences regarding accessing mental health services in Plymouth and the barriers and challenges tenants face.
The Heads Count  drop in has been very successful and has regularly engaged tenants giving them a voice to talk openly and freely without prejudice and judgement and is a valuable addition to our service.''
Feedback from our Creative Life

#

MHAW17

 Event
"I thought the day was very well organised, and well attended by users and agencies. The event highlighted the many different services available for those experiencing mental health issues, and allowed us to showcase what Grow 4 Good is all about. It was an excellent opportunity for us to network so that other agencies are aware of the service we can provide to adults suffering social isolation"
Tracey Bunyard
Project Co-ordinator
Grow 4 Good South West Ltd
For more information about Heads Count, to receive information or to get involved, contact us at:
Address: Jan Cutting Healthy Living Centre | Scott Business Park |Beacon Park Rd | Plymouth | PL2 2PQ
Phone: 01752 563492
Email: headscount@colebrooksw.org
Advance Statement of Wishes - "What I would like to happen to me if I become unwell"
Guidelines for people over 18 wishing to make an advance statement or wishes relating to their future Mental Health care.
An Advance Statement/Directive is made when you are well, so that if you are admitted to hospital as a voluntary patient, become incapacitated, or are sectioned under the Mental Health Act, your doctors, care co-ordinators, relatives and friends can work together to make sure your wishes and needs are met.
You can set out your wishes in the downloadable booklet below