Colebrook boasts a wide range of services delivered by three distinct areas of the organisation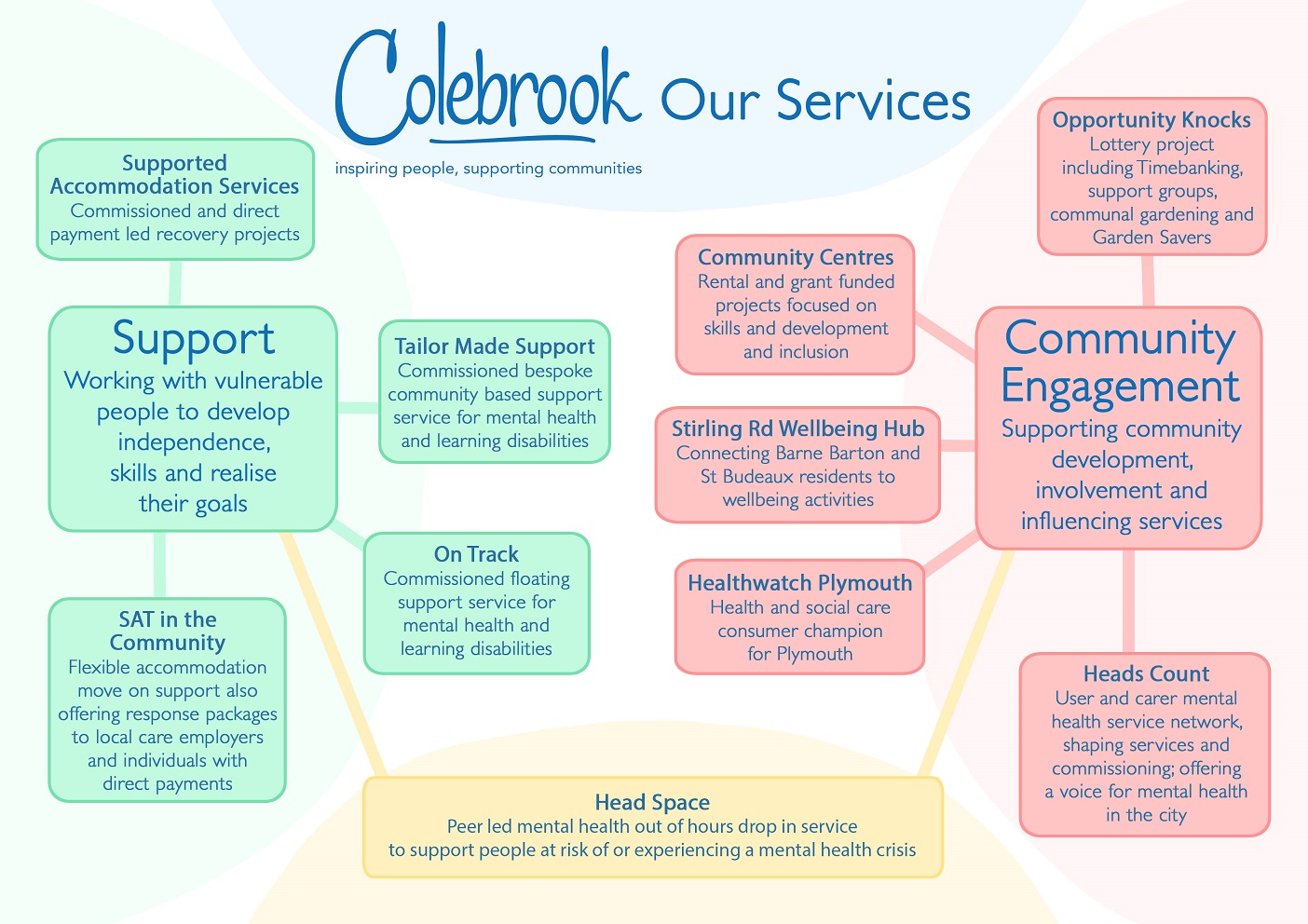 Colebrook was established in 1983 to offer housing and support to people moving out from Moorhaven and other long stay mental health institutions. We took our name from our first housing support project, which was based in Colebrook, Plympton.
Over the last 35 years or so, Colebrook has expanded and diversified to deliver a wide range of different services including:
Community based support services

A wide range of supported accommodation projects

Work with Learning Disabilities and complex needs

Carers Champions, carers support service

Plymouth Local Improvement Network (LINk) shaping health care and social care, now superseded by Healthwatch Plymouth

PAPOP – over 50s network

A mental health user and carer network (PIPS) now superseded by Heads Count
Many of these services form the basis of the work we do today.